Erwin Wurm: do this at home!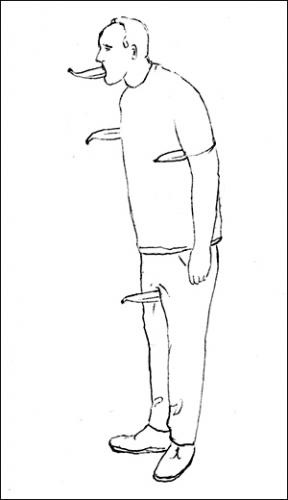 How to go deeper into the possibilities of working in public space? We introduce the students to the one minute sculptures from Erwin Wurm. They form a perfect link between drawing, image, performance and sensibilisation of the body.

Erwin Wurm started in 1994 making drawings that were instructions for a 1 minute pose or situation: A one minute sculpture. These have become very popular, first as performances in museums, then as photo's. Later as posted selfies by people in the general public doing the pose.

After an inspiring lecture about the phenomenon from Bart, everybody is instructed to make one themselves. Students have to copy an example from the presentation and perform them. A little hesitant first but later with great gusto we see many sculptures come into existence. Originals but also self invented ones.
homework: make one yourself